Joonbug's Nightlife Event Calendar for Miami has the hottest parties and happenings and is your definitive Nightlife Guide. Bringing you an expert selection of the most sought-after events, Joonbug helps you find out everything you need to know about the most in-demand events, including door opening time and policy, table and bottle service, menu details, contact, address and map info. With Joonbug, you can pre-purchase tickets, get the scoop, and get ready to party all night.
NYE in the ATL 2013 New Year's Eve Atlanta's #1 NYE Party for Urban Professionals
Crowne Plaza Atlanta Ravinia
Dec 31, 1969 at 06:00 PM
Event Details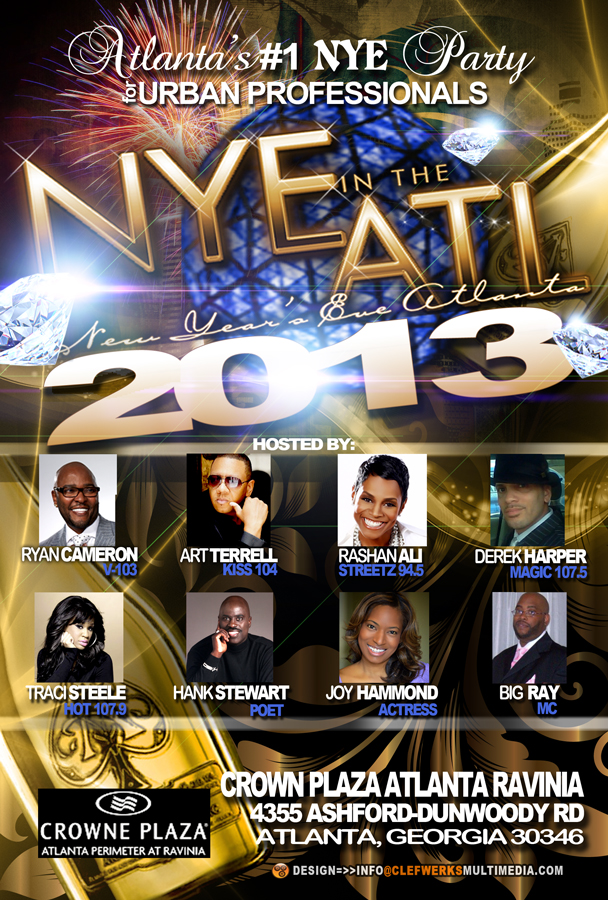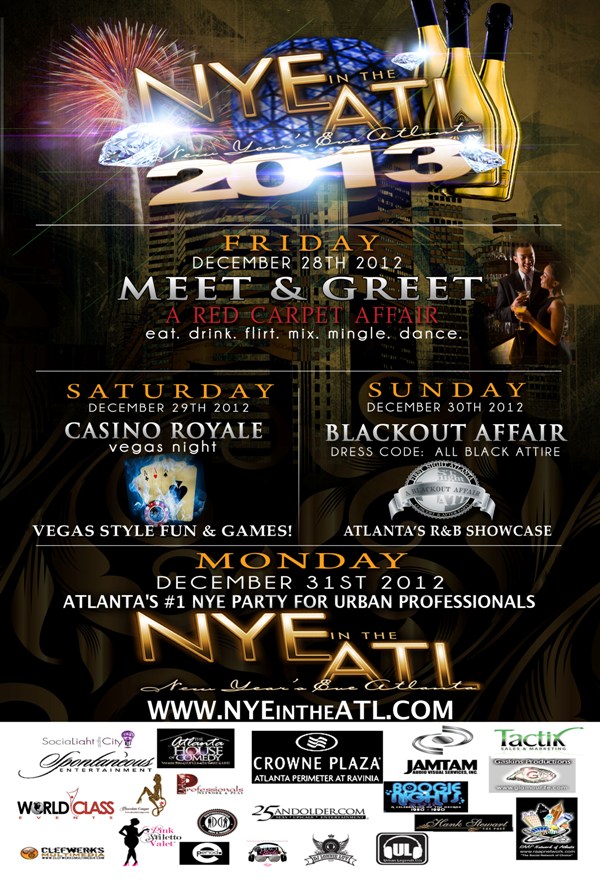 When:
Dec 31, 1969 at 06:00 PM
Where:
Crowne Plaza Atlanta Ravinia
4355 Ashford Dunwoody Rd. Atlanta, GA 30346
Hosted By:
Ryan Cameron, Art Terrell, Derek Harper, Rashan Ali, Traci Steele, Hank Stewart, Joy Hammond, MC Big Ray
DJ/Music/Crowd:
R&B, HipHop, Reggae, 80s, 90s, House, Go-Go
Admission & Cover:
No Free Admission
Guestlist
This week's guest list is still open.
Featured Venues
Space
34 Northeast 11th St, Miami