Charleston St Patrick's Bar Crawl Day 1
Charleston St Patrick's Bar Crawl Day 1 St. Patrick's Day Event Description
Charleston is pulling out all of the stops this St. Patrick's Day weekend. Day One of our Irish Stroll bar crawl is the start of a weekend-long Irish spirit spree. On Saturday March 14th, Charleston's rowdiest bars will open their doors for cover-free entry to those with an Irish stroll wristband. It'll be a day full of Charleston's most boisterous party-goers dressed in green and soaking up exclusive drink specials. Gather your Celtic cohort because we've got group discounts for parties over four. If you think one day of crawling isn't enough to quench your thirst, pick up a multi-day pass and experience three days of non-stop Irish pride.
Registration Point:

Bay Street Biergarten - 549 E Bay - 1pm to 5pm St
- Receive your wristband, map, and other items at designated registration location
- Drink specials, times and prices vary per venue
- Entry is subject to capacity and participants may incur wait times
- Ticket holders may visit participating venues in any order
- Registration sites, bars and drink specials are subject to change
- All sales are final. Tickets are non-refundable regardless of attendance. This is a rain or shine event
From 1pm to 5pm, register at the designated registration site. Grab your wristband and map detailing participating venues and get ready for a luck-filled St. Patrick's Day!
BAR CRAWL REGISTRATION POINTS & PARTICIPATING BARS
REGISTRATION POINT
Bay Street Biergarten
549 East Bay Street Charleston SC US 29403
Registration Time: 1pm - 5pm
Bar Time: 1pm - 10pm
Drink Specials:
$5 Guinness $20 Buckets (Bud Light Seltzer and Bud Light) $5 Devil's Backbone Reilly's Red $7 Irish Car Bombs $5 Jameson Shots $5 Proper 12 Whiskey
Big Gun Burger Shop & Bar
137 Calhoun Street Charleston SC US 29401
Bar Time: 1pm - 10pm
Food Specials:
$8 Artisinal Cheese Burger w Hand Cut Fries
Drink Specials:
$2 Hamms Beer $5 Murphys Irish Stout $6 Irish Car Bombs $4 Vodka
Burns Alley Tavern
354b King Street Charleston SC US 29401
Bar Time: 1pm - 10pm
Drink Specials:
$5 16oz Beer and a Shot $6 Quick Screw $2 Jell-O Shots (3 for $5)
Carolina Ale house
145 Calhoun Street Charleston SC US 29401
Bar Time: 1pm - 10pm
HoM
563 King Street Charleston SC US 29403
Bar Time: 1pm - 10pm
Drink Specials:
$5 Jameson $5 Guinness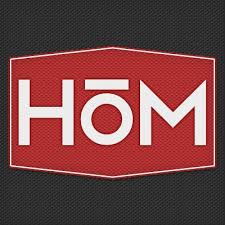 Mynt
135 Calhoun Street Charleston SC US 29401
Bar Time: 1pm - 10pm
Drink Specials:
$3 Bud Light $3 Green Tea Shots $4 Tito's
Dress Code

St. Patrick's Day Festive

Age Limit

21