Lady Gaga will headline at the Super Bowl halftime show this year, among rumors that she may be performing on the stadium roof. But she's not on acid—she's simply following in the gargantuan footsteps of the legends who graced the halftime stage before her, like Beyoncé, Prince, Michael Jackson, Janet Jackson, and Diana Ross. But for every Prince there were twenty fumbled Black Eyed Peas performances and bizarre Disney promotions involving Indiana Jones themes and Tony Bennett, making the television event a notorious hit or miss. But while a killer performance could have Gaga climbing the ranks of halftime vets, it's difficult to imagine any stunt going down in Super Bowl history quite like the unparalleled Nipplegate scandal. Remember with us these best (and worst) halftime show moments to get yourself ready for Sunday's Super Bowl.
8. Britney Spears, N'Sync, Aerosmith, Nelly, and Mary J. Blige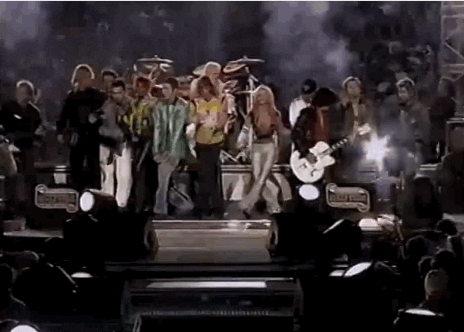 Only in the frosted tip days of the early 2000s could this poorly synchronized group be fathomable by the collective consciousness. Surprisingly, not the most outlandish mix the Super Bowl has thrown on a stage together.
7. U2's 9/11 Tribute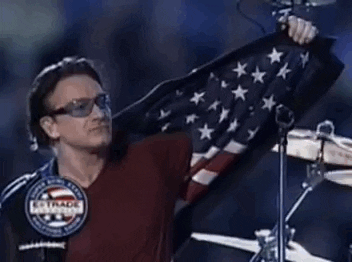 Leave it to Bono to create a tear jerking moment on the halftime stage, complete with a flag-lined leather jacket, like a reverent rock boss.
6. M.I.A. Flips Off the Camera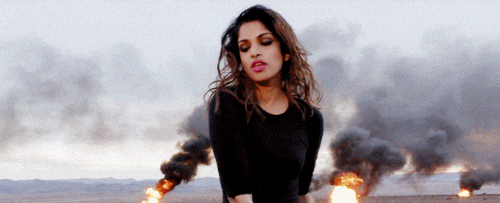 Not expecting an artist like M.I.A. to go rogue on live TV is like telling yourself you're going to have "just one drink" after work and then acting surprised when it's 1 a.m. and you're still at the bar—not sure why the NFL didn't see this coming.
5. Diana Ross Leaves in a Helicopter
Before YOLO, before "mic drop"...not even Beyoncé can touch this diva status. After averaging a new outfit every three minutes, Ross exited the stage in a real life helicopter, because she could.
4. Michael Jackson is Himself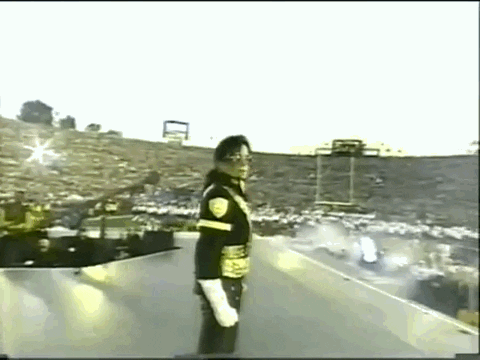 With his infamous 90 second stare down, Michael Jackson single handedly raised the bar of the halftime show, changing the face of Super Bowl performances forever. That was the day the King of Pop also became the redeemer of halftime.
3. Beyoncé Reigns Supreme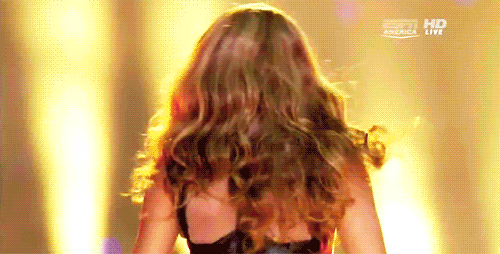 In an utterly fearless performance complete with pyrotechnics and a legendary DC reunion, Beyoncé secured her place in the halftime hall of fame, as we all knew she would.
2. Prince Shows Off His Guitar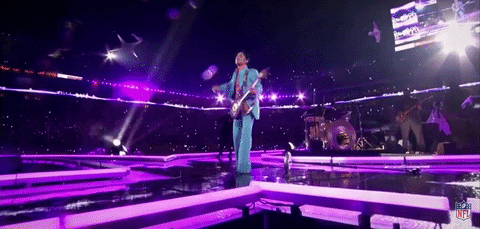 With one purple guitar and the uncanny timing of an apropos rainfall, Prince crushed the halftime stage while creating some subversive shadow images in the process.
1. Nipplegate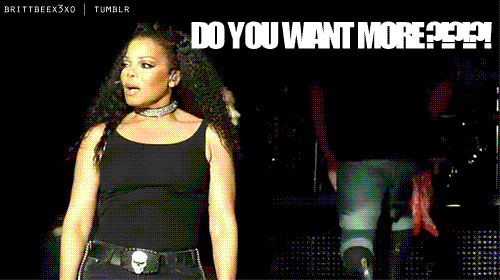 When Janet Jackson revealed a bit more of herself than anticipated during a halftime performance with Justin Timberlake in 2004, the course of history was forever altered. The term "wardrobe malfunction" quickly became ubiquitous, as did the phenomenon itself, and the nip slip set the bar for quality prime time entertainment.
Get in on the action and catch this year's memorable halftime show moments at one of these epic Super Bowl parties in NYC.
Ainsworth Midtown- 45 E 33rd St
Various packages including game-day appetizers and party favors.
Brother Jimmy's- Three Locations 416 8th Ave | 181 Lexington Ave | 116 E 16th St
Two packages including open bar or unlimited Coors Light draft, and game-day appetizers.
Iron Bar- 713 8th Ave
Various packages including beer buckets, appetizers, and prime seating.