New York Fashion Week is nearly over, with London preparing to grab the torch on the 17th. And although somewhat tame, this season's event wasn't without its share of headlines. Celebrity sightings and political statements abounded, while collections ranged from traditional and safe to bizarre and tasteless. But one thing is sure: political awareness pervaded the fashion community in more ways than one.
1. Kylie Jenner's New Haircut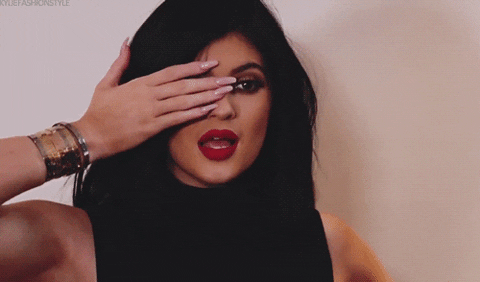 Kylie Jenner showed off a collarbone grazing shag haircut outside the Alexander Wang show. Kendall Jenner sported a similar 'do on the runway. The youngest member of the Kardashian clan chatted with Madonna at the Phillip Plein show and showed off a flashy gold dress at Jeremy Scott.
2. Celebs Sat Front Row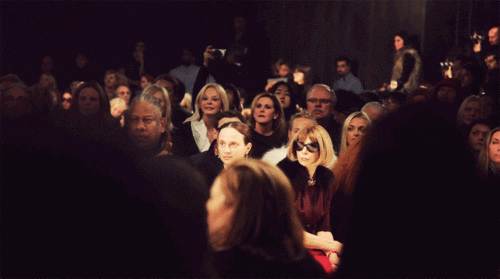 Supermodel Adriana Lima sat front row at Jason Wu, while Karlie Kloss sat front row at Calvin Klein. Sarah Jessica Parker, Priyanka Chopra, Trey Songz, Gwyneth Paltrow, Julianne Moore, Kylie Jenner, and Tyga also sprinkled the VIP rows.
3. "It" Girls Occupied the Catwalks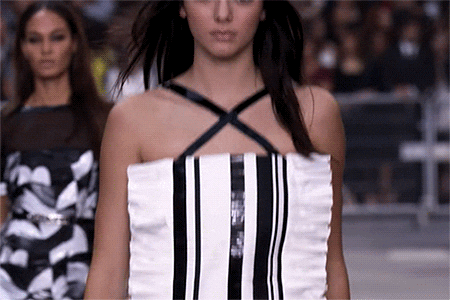 Kendall Jenner, Gigi Hadid, and Bella Hadid dominated this week's most prominent catwalks, with Kendall Jenner appearing in La Perla and Alexander Wang, while Gigi Hadid walked for Jeremy Scott, and Bella Hadid walked for Oscar de la Renta, Alexander Wang, and Prabal Gurung.
4. Casting Was Diverse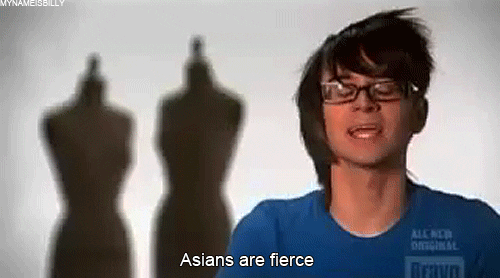 Christian Siriano, who is known for his diverse casting, proudly showcased a cast of all shapes, sizes, and skin tones. A T-shirt that read "People Are People" in bold letters was a stand-alone statement that became the slogan of the show.
5. A Muslim Designer Took on Hijabs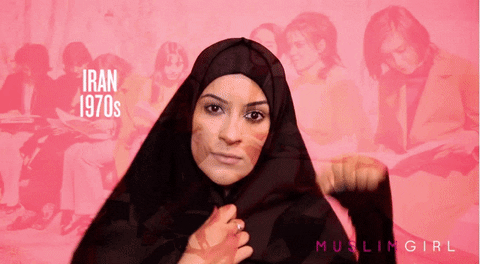 Muslim designer Anniesa Hasibuan designed the first all-hijab fashion show, with models of all identities sporting matching silver hijabs to complement the looks. The à propos statement was perhaps the most politically forward of this week's inclusivity trend.
6. Rainbow Hair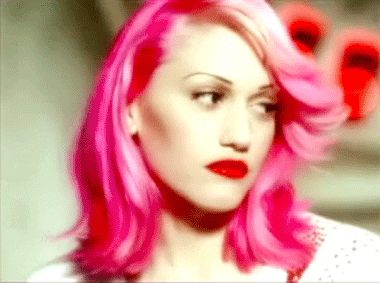 Following pastel and mermaid hair trends, rainbow hair was a standout street style trend at NYFW as yellow, blue, and purple hair topped the heads of fashion dye-hards.
7. Political Statements
Political initiatives were as prevalent as statement pieces this week. Designers, audience members, and models wore pins that read "Fashion Stands With Planned Parenthood," while Prabal Gurung featured statement T-shirts that read "The Future is Female," while the designer himself chose one that read "This is What a Feminist Looks Like" as he closed the show.
8. The "Hot Felon"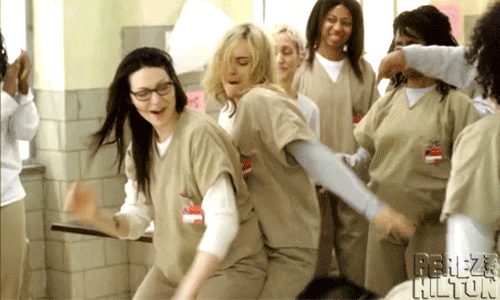 The "hot felon," also known as the "hot convict," and the "face that launched one thousand memes," made his NYFW debut, walking for Phillip Plein. After his infamous mug shot rose to social media fame and left millions of housewives wanting more, the aesthetically gifted hoodlum struck gold with a modeling contract to match his grill.
9. Madonna Held Up the Show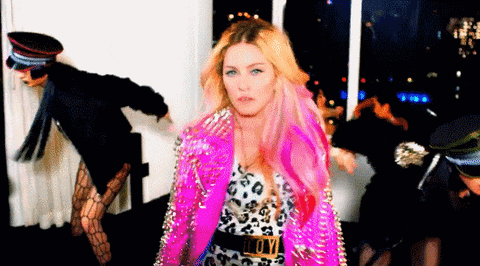 The show simply couldn't start without Madonna, who was designated to sit front row (of course) at German designer Phillip Plein, The show was scheduled to start at 9 p.m., but Madonna reportedly didn't show until 10:15. People were a bit peeved that they had to wait for over an hour, but Plein obviously needed her to complete the photo op trifecta with Kylie Jenner and Tyga.
10. Calvin Klein Debuted a New Creative Director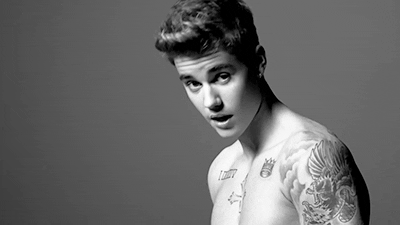 Raf Simons debuted his collection as the new chief creative officer of the iconic brand with a new take on all-American. Brooke Shields, Gwyneth Paltrow, and A$AP Rocky studded the front row.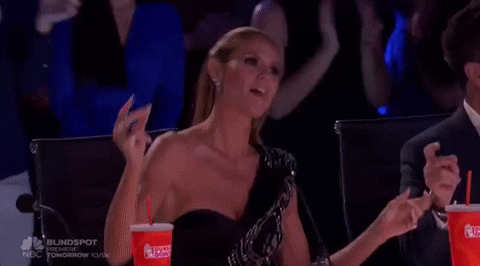 Looking for a fashion-forward night out? Strut your stuff at one of Joonbug.com's fabulous nightlife events.